The PR Agency for Health Tech, Biotech and Life Sciences
You have a story, it's time to share it with the world.
Our PR experts speak fluent healthcare, technology, and biotech to accurately represent your company and products to publication editors, journalists, and bloggers.
We have personal connections and working relationships with national, medical, and technology publication editors and bloggers. We also have a broad network of industry influencers and associations.
The public places greater trust in established media outlets and this, in turn, helps brands share their messaging and build credibility.
Having a savvy PR team is instrumental in the success of your business. Beyond securing coverage, it's important to know how to leverage it. Our team looks at the full picture: always keeping social media, SEO and other opportunities for thought leadership in mind, creating strategic communications plans that are thoughtful and comprehensive.
Clarity Quest's PR services start at $12,000 monthly, for at least one year.
"Clarity Quest elevated not only our brand awareness but our entire approach to public relations."
Their creativity, strategic thinking, and commitment to going the extra mile earned us coverage in A-tier publications. They are not only meeting but exceeding our expectations.
Lauren Maxam, Marketing Manager | Be The Match BioTherapies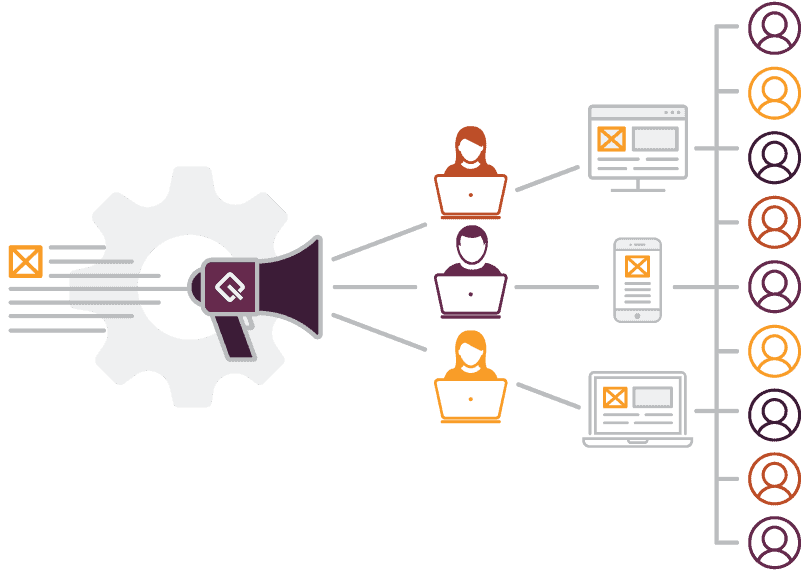 Media relations services that make you stand out
Earned media
Speaker and award identification and submission
Paid media planning and execution
Press release writing and distribution
Trade show media appointment scheduling
Crisis communications
Merger and acquisition communications
Executive media coaching
We offer advice, personal attention, and flawless execution of analyst engagement programs to secure inclusion in industry research reports and award lists.
We've worked with Gartner, Forrester, Frost & Sullivan, KLAS, Chilmark, and IDC.
Public relations success stories in healthcare technology and life sciences
Examples of PR Coverage We've Secured for Our Healthcare and Life Sciences Clients
Clarity Quest gets clients placed in hundreds of publications, podcasts, videos, and blogs. We also ghostwrite for executives and scientists at healthcare tech, life sciences, biotechnology, medical technology, software, and medical device companies.
Want more coverage?
Here's a list of where our clients' work has been published.
Advance Healthcare Network (multiple)
Aunt Minnie
Bariatric News
Bariatric Times
Becker's ASC Review
Becker's Clinical Leadership & Infection Control
Becker's Health IT
Becker's Hospital CFO Report
Becker's Hospital Review
Billing Coding (BC) Magazine
Clinical Endocrinology News
Diagnostic Imaging
Elite Healthcare
EMR Industry
EndoPro
Fierce Healthcare
For the Record
Gastroenterology & Endoscopy News
General Surgery News
Healio Gastroenterology
Health IT Answers
Health IT Interoperability
Health IT Outcomes
Healthcare Dive
Healthcare Facilities Today
Healthcare Finance News
Healthcare IT News
Healthcare IT Today
Healthcare Matters
Healthcare NOW Radio
Healthcare Quality Digest
Healthcare Tech Outlook
HFMA
HIStalk
HITECH Answers
Hospital Access Management
ICD10 Monitor
Imaging Technology News (ITN)
iMedical Apps
MedCity News
MedHealth Outlook
Medical Design & Outsourcing
Medpage Today
Medscape
OBR Oncology
Part B News
Physicians Practice
RAC Monitor
Radiology Business
RCM Advisor
RCM Answers
RevCycle Intelligence
American Laboratory
ASH Clinical News
Biocompare
BioPharm International
BioPharma-Reporter
BioPharmCatalyst
BioProcess International
Biospace
Biotech 365
BioTechniques
BioWorld
Cleanroom Technology
Consulting-Specifying Engineer
Contract Pharma
Drug Discovery and Development
Drug Discovery World
European Pharmaceutical Manufacturer
Fierce Biotech
Genetic Engineering
Genetic Engineering & Biotechnology News
Healio
Healthcare du Jure Podcast
Labcompare
Lab Manager
Life Sciences Leader
Life Sciences Times
Medical Alley Podcast
Medical and Pharma Insider
NeuroCentral
Outsourcing Pharma
Pharma Manufacturing
Pharmaceutical Daily
Pharmaceutical Executive
Pharmaceutical Processing World
Pharmaceutical Technology
Pharma's Almanac
PharmaVOICE
The Hematologist
The Medicine Maker
The Onco'Zine
Aberdeen Renewable Energy Group
Alt Energy Magazine
Energy Voice
Engineering News
Food Dive
Food Engineering
Marine Log
MarineLink
Mining Weekly (Africa)
Modern Mining
Offshore Engineer
Oil and Gas 360
North American Clean Energy
Pro Food World
ProductionHUB
Risk Management
Snack and Bakery
Wind Systems
WindEnergy Network
Windpower Engineering & Development
AiThority
Authority Magazine
Denmark News Today
Ground Alerts
New York Times
Puget Sound Business Journal (Seattle)
Seeking Alpha
Talk CMO
The Washington Post
ThriveGlobal
Vegconomist